Episodes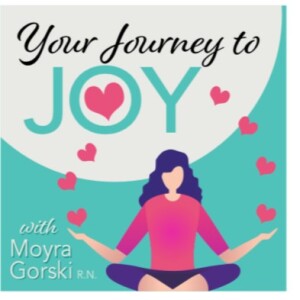 Friday Jun 25, 2021
Friday Jun 25, 2021
So much is stored inside of us. Our past traumas be them Big T trauma of war or sexual assault or little t trauma of what someone said or an experience with others impact us greatly. Sometimes traditional talk therapy is not the answer. 
Today Allison Scolaro sits down with me to talk all things art therapy .  We talk exposure therapy, PTSD and also a little dance therapy with my ballroom dance experience. Her true passion is in trauma and how to heal the score that the body keeps. We mention that book again...The Body Keeps the Score. 
Allison is a Licensed Clinical Professional Counselor who has 6 years of counseling experience working with individuals, families and teens. Her experience ranges from clinical barriers such as personality disorders, grief and loss, abuse, trauma, crisis interventions, depression and various anxiety disorders. She attended Adler University and received her Masters Degree in Counseling with a specialization in Art therapy. Her clinical stance for treatment is client centered with evidenced based therapies, creative therapies, and body focused therapies. Her passion is working with Post Traumatic Stress Disorder and being a conduit for clients achieving their full potential.
You can contact Allison at 
Trauma Counseling 
Phone: 224-230-8143
----------------------------------------------
Like this podcast ? Want to support it? 
Buy me a cup of coffee here. https://www.buymeacoffee.com/juggling
Give it a 5 start review, subscribe and share . Thank you ! 
Join me on Facebook in my Juggling the Chaos of Recovery tribe 
Like what you hear about Shaklee products? 
Find it here on my website 
Book some time on my calendar for a Discovery Call Here.
Have a story to share? 
I'd love to feature you as a guest on my podcast. 
Click through this link and find the application and schedule 
Let's keep sharing the great word of recovery and wellness