Episodes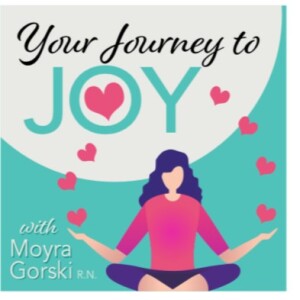 Sunday Dec 11, 2022
Sunday Dec 11, 2022
Tricia Parido joins me today for a frank discussion about her journey of life, the traumas that occurred, the need to control others and her life . And her  life was  full of addictions and disorders 
Tricia is an Industry Thought Leader, Transformational Speaker, Master Addictions Coach and  Transition to Life Specialist
Tricia Parido is a Nationally Certified Life Coach and International Master Addictions specialist, who loves to help change lives! She is on the front lines of making life better for those who so desire and she has a passion to equip individuals with the right life skills and help them set the right aspirations, so they can live life and live it freely!
You can find more about her on her website 
You can find her coaching website here too.   
I also had the privilege to be on Tricia's podcast as well. 
You can listen to that episode here.   https://bit.ly/MTD_Moyra_Gorski_Ep_78
------------------------------------------
If you are ready to journal your way to more joy, check out my journal today. Purchase your own Journey to Joy Journal . 
Need a little extra help ? 
I offer FREE consultations. Let's connect .
Reach out to me @ moyra@moyragorski.com 
I offer my years of expertise and knowledge to help you find steps to a healthier life. 
Continue to support by liking, sharing and writing a 5 star review on Podbean or Itunes.  
Find me over on Instagram as https://www.instagram.com/greengorski/
Join my group on Facebook too, the Juggling the Chaos Podcast tribe 
Support this podcast more :
Buy me a cup of coffee here. https://www.buymeacoffee.com/juggling