Episodes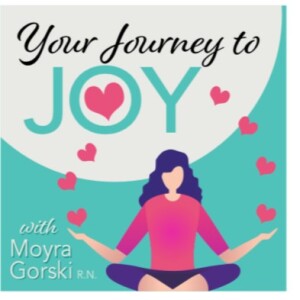 Monday Nov 29, 2021
Monday Nov 29, 2021
Thanksgiving 2021. It's been a great year and one full of challenges. 
And yet when Shaklee announced we would be getting  access to training from Danelle Delgado, one the of the best trainers in the direct selling space, I was thrilled . I am always thrilled to learn from others and find out their systems that have worked. 
And when the training began, the first session was not what we expected. 
It was all about gratitude ! And journaling. 
Boy did I love that. 
Today I share what i've learn from Danelle Delgado and how that has enhanced my journaling practice. I share what I wrote this particular morning as I did my DAILY gratitude practice. 
And I encourage you to share with me how you are harnessing the power of journaling. 
This year I launched a journey as I have learned the power of journaling and how it has truly..and is truly changing my life.  
Dare I say it can change your life !!! 
............................................
The Journey to Joy Journal is available now. 
My journal is available . Do you journal? Listen to the episode to hear how journaling helped me. 
Thank you for listening today. 
--------------------------------
Wondering what supplements might be best for you ? Take this FREE health QUIZ 
---------------------------
Like this podcast ? Want to support it? 
Buy me a cup of coffee here. https://www.buymeacoffee.com/juggling
Give it a 5 start review, subscribe and share . Thank you ! 
Join me on Facebook in my Juggling the Chaos of Recovery tribe 
Like what you hear about Shaklee products? 
Find it here on my website 
Book some time on my calendar for a Discovery Call Here.
Have a story to share? 
I'd love to feature you as a guest on my podcast. 
Click through this link and find the application and schedule 
Let's keep sharing the great word of recovery and wellness