Episodes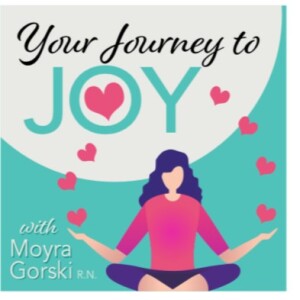 Friday Jul 09, 2021
Friday Jul 09, 2021
Even with all the self care and meditation that we do, sometimes there is something more that can be adjusted for our brains to function better . Cindy and I talk about how if you keep putting premium fuel into your engine but your engine is not tuned properly, the effort is for naught. 
The discussion is rich and extensive. I mentioned a therapy that has helped our sons with brain health healing after concussions from hockey. 
We also talk supplements that are necessary and recommended for better brain health. 
Cindy studied with Dr. Amen. His site is here. https://brainmd.com/
I also highly recommend the Shaklee brand of supplements when talking about Fish oil, B vitamins, a good multi vitamin and gut health probiotics. You will find them all here on my site. 
There also is a FREE Health Quiz you can take to determine a personalized plan for you. 
Cindy Shaw is the founder of the Better Brain Academy.  As a brain health coach and mental performance trainer, she helps people improve their lives by blending leading-edge neuroscience, brain health and self-improvement strategies that help individuals naturally overcome mental health disorders, supercharge their energy and focus, and optimize their well-being.
website: www.thebetterbrainacademy.com
--------------------------
Like this podcast ? Want to support it? 
Buy me a cup of coffee here. https://www.buymeacoffee.com/juggling
Give it a 5 start review, subscribe and share . Thank you ! 
Join me on Facebook in my Juggling the Chaos of Recovery tribe 
Like what you hear about Shaklee products? 
Find it here on my website 
Book some time on my calendar for a Discovery Call Here.
Have a story to share? 
I'd love to feature you as a guest on my podcast. 
Click through this link and find the application and schedule 
Let's keep sharing the great word of recovery and wellness