Episodes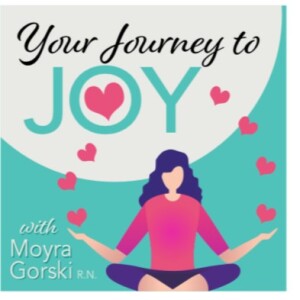 Friday Sep 10, 2021
Friday Sep 10, 2021
My niece Cailyn referred me to Abigail Jones as someone who was instrumental in her recovery . Abby now is a therapist and so passionate about conversations about the anti-diet culture and taking the shame out of recovery. 
You can hear Cailyns interview here. 
Today we have a great conversation about so many things. 
ADHD 
Eating disorders just being a symptom of the underlying problem. 
Shame in recovery 
The issues with identity 
Internal family systems 
How eating disorders do not discriminate 
Sober living environments and so much more. 
It's a great conversation and I know you will love it. 
Please share with anyone you feel needs to hear this message too. 
Abigail works currently with Doorways in Arizona. You can find her here and a whole host of other therapist  and helpers. 
I mention the Weight  of Gold A powerful documentary by Michael Phelps. They speak about identity and the struggle of the olympic athletes. It's so good. 
-----------------------------
Wondering what supplements might be best for you ? Take this FREE health QUIZ 
---------------------------
Like this podcast ? Want to support it? 
Buy me a cup of coffee here. https://www.buymeacoffee.com/juggling
Give it a 5 start review, subscribe and share . Thank you ! 
Join me on Facebook in my Juggling the Chaos of Recovery tribe 
Like what you hear about Shaklee products? 
Find it here on my website 
Book some time on my calendar for a Discovery Call Here.
Have a story to share? 
I'd love to feature you as a guest on my podcast. 
Click through this link and find the application and schedule 
Let's keep sharing the great word of recovery and wellness