Episodes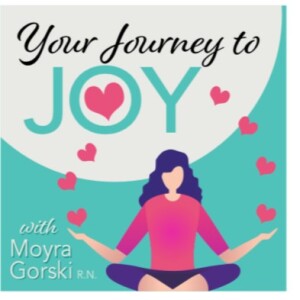 Sunday Jan 15, 2023
Sunday Jan 15, 2023
Stel is joining me today from Australian and has a great conversation about body image, bing eating and restrictive diets and more. 
As many have, Stel has a life filled with diets and restrictive eating. And then began a journey to healthier eating and that quickly morphed into something greater, not in a good way. 
When she started to know better, she started to better. 
And you can to if you struggle with these things. 
Take a listen and if you want to learn more about Stel and the work that she does, check out her site  of WholesomeLifestyleproject 
She can help you stop binge eating with her wonderful coaching. 
She also hosts her own podcast Beyond Overeating. 
-------------------------
Please continue to support this podcast in 2023 as your support is the way it continues. 
Here are a few ways:
If you are ready to journal your way to more joy, check out my journal today. Purchase your own Journey to Joy Journal . 
Need a little extra help ? 
I offer FREE consultations. Let's connect .
Reach out to me @ moyra@moyragorski.com 
I offer my years of expertise and knowledge to help you find steps to a healthier life. 
Continue to support by liking, sharing and writing a 5 star review on Podbean or Itunes.  
Find me over on Instagram as https://www.instagram.com/greengorski/
Join my group on Facebook too, the Juggling the Chaos Podcast tribe 
Support this podcast more :
Buy me a cup of coffee here. https://www.buymeacoffee.com/juggling