Episodes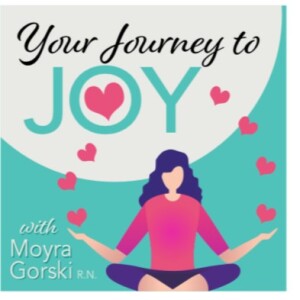 Friday Dec 31, 2021
Friday Dec 31, 2021
Sara Raymond is a mom who found hypnotherapy and meditation as she was finding her way through life. We had a great discussion about being a mom and the struggles and challenges that it brings. 
And then we talk about hypnotherapy and how it can help us create a change at a emotional level and then change in behaviors and beliefs. 
She is passionate about helping others learn about meditation and hypnotherapy and how it can help us all live mindful lives. She has a great podcast and You Tube channel that you should check out. 
You will find so many offers on her website.    
The Mindful Movement is an oasis where YOU can come to tap into your inner peace, positive mindset, and the ability for self-healing.
We provide guided meditations, hypnosis, affirmations, mindful movement videos and mindful tips for living.
-----------------------------
If you are looking for a gift, please consider picking up a Journey to Joy Journal. 
You will find it an easy journal to begin with. It also make a great gift.
Like this podcast ? Want to support it? 
Buy me a cup of coffee here. https://www.buymeacoffee.com/juggling