Episodes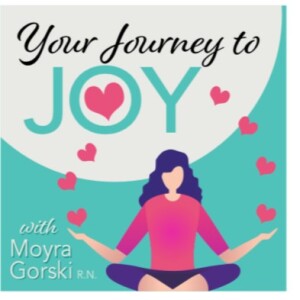 Friday Apr 02, 2021
Friday Apr 02, 2021
Ioana is an author and founder of Kelani, a mission to spread the spirit of her Samoan Ancestors in the form of dance. We were blessed to be contacted through Matchmaker.fm, a new platform a bit like a Tinder for podcasters. 
Her story of her disordered eating and more importantly about her feeling about her self image and attachment to the scale is fascinating and one that we can ALL learn from. She wrote a book My Breakup with the Scale. She shares her realizations she had during this pandemic and what lead to this book. 
We also talk about movement and dance. The traditions from her Samoan culture are rich. As I've shared about my dance, I have learned it it more than Ballroom dance, it truly is a form of therapy and healing. 
Our conversation is rich and meaningful and I know you will enjoy it as much as I did.  
Her purpose is connection and her mission is to #spreadAlofa 
You can find more about Ioana at http://www.kelaniworld.com 
Kelani is an exhilarating holistic Polynesian 'movement" : Take off your shoes and feel the rhythm of your souls!!! 
You can find her on Fb. https://www.facebook.com/KelaniDance
Find her on IG https://www.instagram.com/KelaniDance/
-------------------------------------------------
Like this podcast ? Want to support it? 
Buy me a cup of coffee here. https://www.buymeacoffee.com/juggling
Give it a 5 start review, subscribe and share . Thank you ! 
Join me on Facebook in my Juggling the Chaos of Recovery tribe 
Like what you hear about Shaklee products? 
Find it here on my website 
Book some time on my calendar for a Discovery Call Here.
Have a story to share? 
I'd love to feature you as a guest on my podcast. 
Click through this link and find the application and schedule 
Let's keep sharing the great word of recovery and wellness