Episodes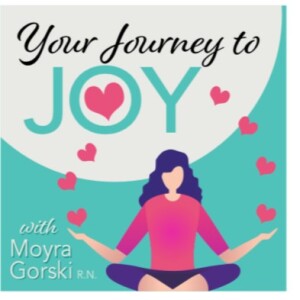 Friday Jul 16, 2021
Friday Jul 16, 2021
Today you are in for a treat. I was approached by Michelles assistant as someone I may want to interview. When I read that Michelle has experienced 3 NDEs I was intrigued. Our conversation was wonderful and fascinating all at once. Before she came on to be interviewed, we spent some time connecting on zoom. It was right after my mom had passed and what I experienced what amazing. 
What ever your belief, I encourage you to be open to what you hear. I believe in God and that we are all connected by the energies around us. And there are some things that we just can't explain and yet if we are open and listen to our intuition, there is so much that we can learn. I know you will enjoy today.  
Michelle Clare is a Certified Medium, Angel Intuitive, Spiritual Coach, Energetic Healer, Intuitive Life Coach and 3 time Near Death Experience (NDE) survivor. She receives messages from loved ones who have crossed over, as well as Angels and Life Guides

In a span of 11 years she had 3 near death experiences, the first was in April 2000, the second was in May 2006 and a monumental life changing event in which Michelle suffered a traumatic brain injury on November 1, 2011.  Shortly after this life altering event, she started receiving information for other people from their loved ones who had transitioned. All 3 NDEs were a reminder of an unconditional love and connection that surpasses our earthly life.
You can read more and connect with Michelle on her website. She offers reading, coaching and many other services.  
---------------------
Like this podcast ? Want to support it? 
Buy me a cup of coffee here. https://www.buymeacoffee.com/juggling
Give it a 5 start review, subscribe and share . Thank you ! 
Join me on Facebook in my Juggling the Chaos of Recovery tribe 
Like what you hear about Shaklee products? 
Find it here on my website 
Book some time on my calendar for a Discovery Call Here.
Have a story to share? 
I'd love to feature you as a guest on my podcast. 
Click through this link and find the application and schedule 
Let's keep sharing the great word of recovery and wellness