Episodes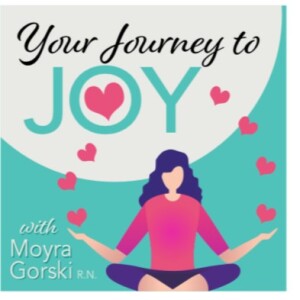 Friday Nov 05, 2021
Friday Nov 05, 2021
Wanda Hart and I are friends and colleagues through the company we represent. Her daughter was on my podcast last year. You can hear Jacqui's episode here. 
Wanda open ups about her son, his struggles with Dyslexia, ADHD , school and academics which lead to many struggles with addictions. 
He was taken from this world earlier than The Harts ever expected. It has not been easy at all. The pain and sadness is real and palpable. 
Yet Wanda has committed her life to be one of honoring her son.  She is brave each day and extremely brave to share her story with me today. 
If you know someone struggling, talk with them. And try to help them get the help that they need.
-----------------------------------------------
The Journey to Joy Journal is available now. 
My journal is available . Do you journal? Listen to the episode to hear how journaling helped me. 
Thank you for listening today. 
--------------------------------
Wondering what supplements might be best for you ? Take this FREE health QUIZ 
---------------------------
Like this podcast ? Want to support it? 
Buy me a cup of coffee here. https://www.buymeacoffee.com/juggling
Give it a 5 start review, subscribe and share . Thank you ! 
Join me on Facebook in my Juggling the Chaos of Recovery tribe 
Like what you hear about Shaklee products? 
Find it here on my website 
Book some time on my calendar for a Discovery Call Here.
Have a story to share? 
I'd love to feature you as a guest on my podcast. 
Click through this link and find the application and schedule 
Let's keep sharing the great word of recovery and wellness