Episodes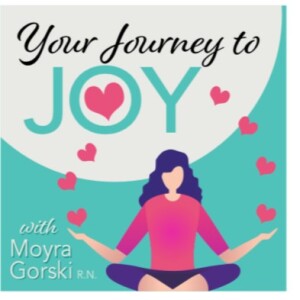 Friday Jan 21, 2022
Friday Jan 21, 2022
Kim shares she story today and how for years the comments that others made may have lead to issues with eating and her thoughts of her body in her life. 
It's a great story and she as many have, has gone on to help others because of her experience. EFT , Emotional Freedom Technique or tapping has helped her and we talk about that. 
She also wrote a book called How to Kiss Goodbye to ANA.
This is a bit about it:
Do you struggle with Ana (anorexia) or have a difficult relationship with food and body image? Emotional Freedom Techniques (EFT) have the potential to transform your life and put you on the path to recovery. Here, honest diary extracts relay Kim Marshall's own struggles with anorexia and bulimia, including time spent in a residential treatment centre, and how she discovered EFT and learned to quiet the negative voices that were blocking her recovery.
You can find her at. https://www.kissgoodbyetoana.com/
Also she is on Facebook here. 
-----------
Or support this podcast by buying a cup of coffee . Buy me a cup of coffee here. https://www.buymeacoffee.com/juggling
OR 
Purchase your own Journey to Joy Journal . 
OR 
Write a 5 STAR review on Podbean or Itunes. Share with others who may need and want to hear this message.