Episodes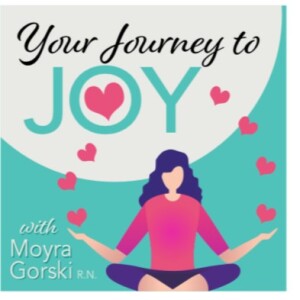 Friday Sep 17, 2021
Friday Sep 17, 2021
Announcement !!! 
My Journey to Joy Journal is here !!!! You can get yours here today! 
Released a couple weeks ago, I am thrilled with how it turned out. 
Today I share how the journal came about and what  to expect when you order yours today. 
Journaling has been part of my healing journey of life the last few years. I talked about it in one of my first episodes. 
You can listen to that here.   My morning routine.
Have you started journaling yet? 
Writing provides much clarity. 
It creates freedom from additional thoughts. 
And once the thoughts are out of your mind,  there is no longer the clutter there 
Carry a journal with you at all time and leave one by your bed stand. I know you will enjoy the journal and hope you get one or 2 today for yourself and those you love. 
Thank you for listening today. 
--------------------------------
Wondering what supplements might be best for you ? Take this FREE health QUIZ 
---------------------------
Like this podcast ? Want to support it? 
Buy me a cup of coffee here. https://www.buymeacoffee.com/juggling
Give it a 5 start review, subscribe and share . Thank you ! 
Join me on Facebook in my Juggling the Chaos of Recovery tribe 
Like what you hear about Shaklee products? 
Find it here on my website 
Book some time on my calendar for a Discovery Call Here.
Have a story to share? 
I'd love to feature you as a guest on my podcast. 
Click through this link and find the application and schedule 
Let's keep sharing the great word of recovery and wellness