Episodes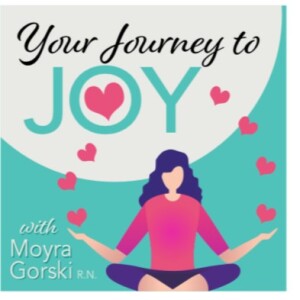 Thursday Sep 07, 2023
Thursday Sep 07, 2023
In this episode of Your Journey to Joy podcast, host Moyra Gorski celebrates her 60th birthday and reflects on the lessons she has learned throughout her life.
With her signature enthusiasm, Moyra shares 6  key insights that have helped her find joy in the chaos of life.
From overcoming challenges to staying healthy and vibrant, Moyra's wisdom and personal experiences inspire listeners to seek out joy in their own lives.
Join Moyra  on this journey to discover the joyful life you deserve.
[00:01:33] Joy and life's expectations.
[00:05:03] Finding joy in life.
[00:07:36] Forgiving and loving family.
[00:12:14] Keep learning.
[00:15:26] Taking care of ourselves.
[00:17:58] Improving eyesight through supplements.
[00:23:30] Living a more joyful life.