Episodes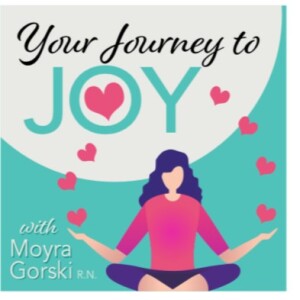 Friday Apr 16, 2021
Friday Apr 16, 2021
My mother passed away this past Monday. I had the privilege to meet Claudia, my guest today through Matchmaker.FM and feel so honored to have found her at this time. At the time of this recording my mother was in hospice and her health was decline and death imminent, What a beautiful conversation we had about grief and dying and most importantly how did  and do we all live.  
Claudia also shares about her own journey through grief and feeling the death of a relationship and herself. 
It's a beautiful conversation and one that I know I really appreciated at this very moment and know that the universe and the God that I know made this happen today. Please share with others who may be experiencing grief . I also challenge you to think each day....how did I love, How did I live!!! 
Claudia Goetzelmann is a true global being with having lived on 4 continents. German born, she is now based out of Venice Beach/ LA California. 
At this moment she is spending time in Germany in order to support her parents during Covid and I was able to connect with her there. 

Claudia spend most of her live traveling  & working around the world as a Fashion Advertising photographer, capturing amazing places & beautiful faces for varied big companies and fashion brands. 
In 2017 after a heart wrenching divorce and 'death of her old self' as she calls it, she became and certified End of Life Doula. End of 2018 she completed a Spiritual Life coach training and founded 'Permission to Bloom coaching. She also is a yogi, grows her own veggies and holds guided meditations. She is currently studying Trauma and Grief Therapy with Dr. Gabor Mate as she would like to add this module of tools and knowledge to her coaching practice. When asked she says she is now combining all her gifts, talents and wisdom to help other to live a more empowered and authentic life.
You can find more of her 
https://www.permissiontobloomcoaching.com/
https://www.instagram.com/permission_to_bloom/
Soundcloud Take a Moment recordings:
https://soundcloud.com/permissiontobloom/sets/grounding
----------------------------------
Want to support the podcast ? 
Start by buying my a cup of coffee:  https://www.buymeacoffee.com/juggling
Check out the branded merchandise at Redbubble
Give it a 5 start review, subscribe and share . Thank you ! 
Join me on Facebook in my Juggling the Chaos of Recovery tribe 
Like what you hear about Shaklee products? 
Find it here on my website 
Book some time on my calendar for a Discovery Call Here.
Have a story to share? 
I'd love to feature you as a guest on my podcast. 
Click through this link and find the application and schedule 
Let's keep sharing the great word of recovery and wellness