Episodes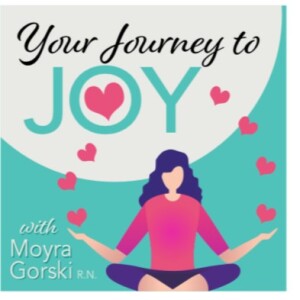 Friday Nov 19, 2021
Friday Nov 19, 2021
I love to connect with other women who are empowering women to live their best lives regardless of their circumstances. She is so inspirational to me. She is a powerful women who is helping women how ever she can.
Please share with others as we truly believe that are those who are suffering and need the help that Jennifer provides.
Jennifer Ramirez is an author, entrepreneur, and speaker that is passionate about helping women live their best lives. She is the Founder of the nonprofit organization, &Rise, that empowers women to be the ultimate versions of themselves no matter what adversities they've faced and she is also the CEO of &Flourish, where she helps female survivors of abuse to get rid of their emotional pain once and for all so they can Flourish into the person God created them to be!
Here are some resources of where you can find her.
-----------------------------------------------
The Journey to Joy Journal is available now. 
My journal is available . Do you journal? Listen to the episode to hear how journaling helped me. 
Thank you for listening today. 
--------------------------------
Wondering what supplements might be best for you ? Take this FREE health QUIZ 
---------------------------
Like this podcast ? Want to support it? 
Buy me a cup of coffee here. https://www.buymeacoffee.com/juggling
Give it a 5 start review, subscribe and share . Thank you ! 
Join me on Facebook in my Juggling the Chaos of Recovery tribe 
Like what you hear about Shaklee products? 
Find it here on my website 
Book some time on my calendar for a Discovery Call Here.
Have a story to share? 
I'd love to feature you as a guest on my podcast. 
Click through this link and find the application and schedule 
Let's keep sharing the great word of recovery and wellness