Episodes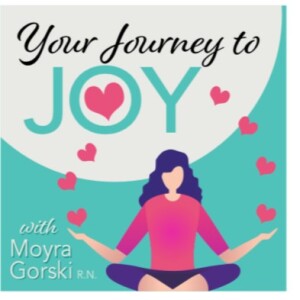 Tuesday Aug 29, 2023
Tuesday Aug 29, 2023
In this episode of the "Your Journey to Joy" podcast, host Moyra Gorski is joined by guest Lynee Lopez. Lynee shares her insights on finding joy in the midst of life's chaos and challenges. Through intentional focus and the use of tools, they discuss how to create a more joyful life. Lynee's perspective and experiences offer valuable inspiration for listeners on their own journey to joy. Don't miss this uplifting conversation!
[00:03:06] Finding joy through figure skating.
[00:04:54] Shifting passions and new beginnings.
[00:11:44] Therapy as a healing tool.
[00:13:07] Dinner on the go.
[00:17:16] Asking for support.
[00:21:34] Grounding and self-work.
[00:25:05] The power of journaling.
[00:30:09] Educational equity in early childhood.
[00:33:05] Sports and positive interactions.
[00:36:32] Creating a positive home environment.
[00:40:38] Impact of small actions on children.
[00:44:08] Identity and belonging in activities.
[00:47:07] Carving out consistent quality time.
[00:51:05] Gathering for dinner and sharing.
[00:54:09] Game nights and family connection.
[00:58:01] Hosting retreats and being inspired.
You will find more about Lynee and her consulting company Verve here.
Lynee and Verve are building sustainable systems that leave an educational legacy.