Episodes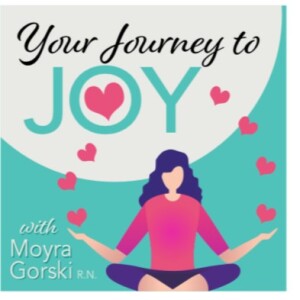 Tuesday Aug 15, 2023
Tuesday Aug 15, 2023
In this episode of the "Your Journey to Joy" podcast, host Moyra Gorski welcomes guest Heather Lowe, a life and recovery coach. You can find her programs and more about Heather at https://www.ditchedthedrink.com/
Heather shares her journey of finding joy by ditching alcohol and living into sobriety. They discuss the importance of developing a relationship with oneself and feeling proud of one's accomplishments. Join Moyra and Heather as they explore the ups and downs of life and offer tips on finding joy in the midst of chaos.
Tune in for an inspiring conversation on living a better life and embracing sobriety.
[00:02:47] Discovering joy in life.
[00:04:01] Overcoming perfectionism and people pleasing.
[00:08:33] Mommy wine culture and work-life balance.
[00:11:13] Self-medication with alcohol.
[00:15:50] Letting go of alcohol.
[00:20:09] Alcohol and its effects.
[00:22:05] Journaling for self-reflection and wisdom.
[00:26:08] 75 hard challenge.
[00:29:15] The Man Named Otto
[00:34:09] Changing relationships through sobriety.
[00:36:09] Loss and Pain in Sobriety.
[00:40:49] Personal development tips and support.
[00:44:30] A sober life
------------------------------------------
Grab your Mind, Body and Spirit Wellness guide here.
Check out my journal today. Purchase your own Journey to Joy Journal . 
Book your Find your JOY discovery call here. 
Reach out to me @ moyra@moyragorski.com 
I offer my years of expertise and knowledge to help you find steps to a healthier life. 
Like, share and write a 5 star review on Podbean or Itunes.  
 Instagram as https://www.instagram.com/greengorski/
Buy me a cup of coffee here. https://www.buymeacoffee.com/juggling