Episodes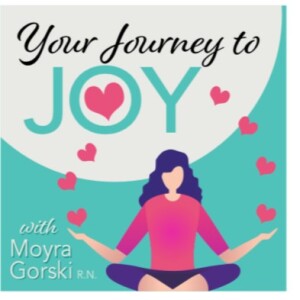 Friday Oct 01, 2021
Friday Oct 01, 2021
Thrilled to have this conversation with Dai Manuel this day. Check him out if you have not heard about him. You will find him on all social: linked in, FB and IG. 
As my intention is to interview and have my guests share their nuggets of wisdom, this conversation was filled with lots of question Dai had for me. Quite a dialogue filled with wisdom about parenting, Relationships with our spouses, finding clarity that will lead you to the confidence of what you do want. 
Dia Manuel has much knowledge that he shares about the Positive Drive Mechanism and the Freedom Model Triad. Our freedom to choose is very powerful. 
He mentions the book Mans search for Meaning by Victor Frankl. 
Honored to share the mic with Dai Manuel today and know you will love our conversation. Check him out at Dai Manuel.com
--------------------------
Do you know I published a Journey to Joy Journal. Check it out .
Carry a journal with you at all time and leave one by your bed stand. I know you will enjoy the journal and hope you get one or 2 today for yourself and those you love. 
Thank you for listening today. 
--------------------------------
Wondering what supplements might be best for you ? Take this FREE health QUIZ 
---------------------------
Like this podcast ? Want to support it? 
Buy me a cup of coffee here. https://www.buymeacoffee.com/juggling
Give it a 5 start review, subscribe and share . Thank you ! 
Join me on Facebook in my Juggling the Chaos of Recovery tribe 
Like what you hear about Shaklee products? 
Find it here on my website 
Book some time on my calendar for a Discovery Call Here.
Have a story to share? 
I'd love to feature you as a guest on my podcast. 
Click through this link and find the application and schedule 
Let's keep sharing the great word of recovery and wellness