Episodes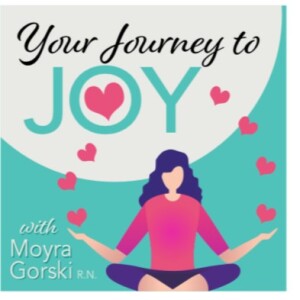 Wednesday Jul 26, 2023
Wednesday Jul 26, 2023
In this episode of the Your Journey to Joy podcast, host Moyra Gorski is joined by guests Lane Kennedy and Tamar Medford.
They discuss the power of taking courageous acts and how it can lead to positive changes in our lives. The guests share their own experiences and offer insights on finding joy amidst life's chaos.
Tune in to discover how to embrace mindfulness and create a more joyful life, regardless of your past or current circumstances.
[00:00:09] The power of courageous acts.
[00:06:29] Mindfulness and finding inner peace.
[00:09:37] Seeking out purpose in life.
[00:11:30] Sober life and open-mindedness.
[00:17:07] Anti-diet and individualized approach.
[00:19:44] Understanding your unique profile.
[00:23:02] Learning about emotional intelligence.
[00:29:07] Vulnerability and emotional growth.
[00:30:04] Growth mindset and community.
[00:35:30] Acts of bravery and change.
[00:37:08] Stigma surrounding asking for help.
[00:41:23] Setting boundaries and self-care.
[00:45:16] Finding out about your DNA.
[00:48:14] Finding joy in everyday life.
---------------------------
Grab your Mind, Body and Spirit Wellness guide here.
Check out my journal today. Purchase your own Journey to Joy Journal . 
Book your Find your JOY discovery call here. 
Reach out to me @ moyra@moyragorski.com 
I offer my years of expertise and knowledge to help you find steps to a healthier life. 
Like, share and write a 5 star review on Podbean or Itunes.  
 Instagram as https://www.instagram.com/greengorski/
Buy me a cup of coffee here. https://www.buymeacoffee.com/juggling