Episodes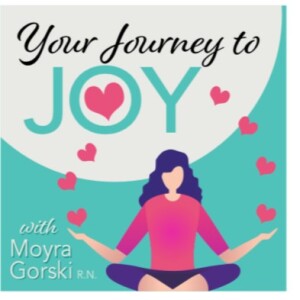 Friday Apr 15, 2022
Friday Apr 15, 2022
On the one year anniversary of my mother death, I have been sad and reflective on this past year without her. 
When she passed, I was encouraged by my husband to speak at her funeral. 
I spent the week thinking of what she taught be to value and wanted to record it for then and the future. 
This is a repeat of that episode. 
When someone passes we can do grieve and yet this spending time reflecting on your life with that person and all that you learned from them is a good thing. 
Who has gone before ? What did you learn from them? 
I'd love to hear from you. 
Enjoy 
Find me at. https://moyragorski.com/
Like this podcast? 
Continue to support by liking, sharing and writing a 5 star review. 
Buy me a cup of coffee here. https://www.buymeacoffee.com/juggling
OR 
Purchase your own Journey to Joy Journal .