Episodes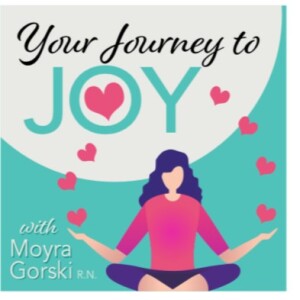 Friday Oct 22, 2021
Friday Oct 22, 2021
Toby Passman joins me today at talk all about the brain. It's  pretty fascinating conversation about a non invasive way of helping the brain. We have a pretty great conversation about neuoplasticity 
Toby Pasman is the founder of Roscoe's Wetsuit Neuro and host of the Roscoe's Wetsuit Neuro Podcast. He is a neurophysiology researcher with a Master's of Psychology from Lynn University and is board-certified in QEEG Brain Mapping and EEG Neurofeedback. Toby enjoys paddle boarding along the intracoastal, biking through the surrounding islands of Miami, and engaging in deep, intellectual conversations.
This is a fascinating and Toby does a really great job explaining how all this works. There are certain ways to change the brain activity. 
You can learn more about Toby and how he helps here through his website. 
I mentioned the episode with Cindy Shaw about Better brain health. 
..........
The Journey to Joy Journal is available now. 
My journal is available . Do you journal? Listen to the episode to hear how journaling helped me. 
Thank you for listening today. 
--------------------------------
Wondering what supplements might be best for you ? Take this FREE health QUIZ 
---------------------------
Like this podcast ? Want to support it? 
Buy me a cup of coffee here. https://www.buymeacoffee.com/juggling
Give it a 5 start review, subscribe and share . Thank you ! 
Join me on Facebook in my Juggling the Chaos of Recovery tribe 
Like what you hear about Shaklee products? 
Find it here on my website 
Book some time on my calendar for a Discovery Call Here.
Have a story to share? 
I'd love to feature you as a guest on my podcast. 
Click through this link and find the application and schedule 
Let's keep sharing the great word of recovery and wellness