Episodes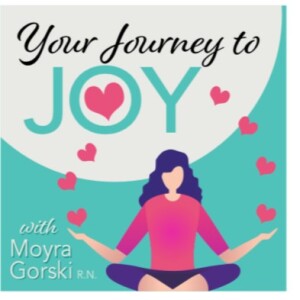 Friday Sep 03, 2021
Friday Sep 03, 2021
My friend Jen Debe joins me today for a real conversation about mental health. I am blessed to call Jen friend and so impressed by the work she is doing to help increase awareness. 

Jen Debe has struggled with mental illness for over 20 years.  In 1998, She was diagnosed with major depression and generalized anxiety disorder, one month after starting a new career.  A call to the suicide crisis hotline, followed by years of struggling to pinpoint a medication that would work for her put her on a lifelong mission to talk openly about her personal experiences dealing mental illness to let others know they were not alone. 

In 2020, Covid-19 caused many people to feel isolated during quarantine and the cases of mental illness, suicide, addiction, and abuse skyrocketed, with rates predicted to rise. Due to the intense effects of Covid Jen's heart called her to launch HTG, Happiness through Grace,  to promote happiness, change the narrative of mental health and donate funds to help non-profits with the overwhelming influx of cases. 
You can find her at her site Happiness Through Grace 
If you or someone you know needs helps, Please call someone. or the Suicide prevention hotline at. 800-273-8255!!!
------------------------------------------
Wondering what supplements might be best for you ? Take this FREE health QUIZ 
---------------------------
Like this podcast ? Want to support it? 
Buy me a cup of coffee here. https://www.buymeacoffee.com/juggling
Give it a 5 start review, subscribe and share . Thank you ! 
Join me on Facebook in my Juggling the Chaos of Recovery tribe 
Like what you hear about Shaklee products? 
Find it here on my website 
Book some time on my calendar for a Discovery Call Here.
Have a story to share? 
I'd love to feature you as a guest on my podcast. 
Click through this link and find the application and schedule 
Let's keep sharing the great word of recovery and wellness