Episodes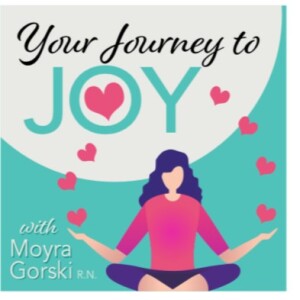 Thursday Jun 08, 2023
Thursday Jun 08, 2023
This is the 3rd and final part of the series on Entrepreneurship. After 23 years of building an online wellness business from nothing, Moyra has learned a lot and things she feels are most important to any emerging entrepreneur.
I have created an e-book that provides tips on how to maintain a healthy mind, body, and spirit. This guide to wellness is not something I take lightly, as it is so important to stay healthy and well in all aspects of life, especially for entrepreneurs who face the challenges of hard work. The e-book offers natural choices that can help individuals live healthier lives and feel better. 
I encourage you to access the guide here. 
The episode highlights the benefits of personal development for entrepreneurs, particularly in building resilience and improving decision-making skills. The statistics presented in the episode show that entrepreneurship is challenging, and many businesses fail within the first few years. Personal development can help entrepreneurs overcome these challenges and build resilience by providing them with the skills and knowledge needed to make better decisions. 
Personal development can take many forms, such as reading books, attending leadership seminars, working with a coach, or seeking out successful mentors. The episode emphasizes the importance of continuing to do the work and showing up for oneself to build resilience and improve decision-making skills continually.
(00:03:43] Personal development in entrepreneurship.
[00:05:32] Personal development for entrepreneurs.
[00:08:09] Personal Development Techniques.
[00:11:03] Overcoming rejection in business.
[00:15:13] Self Development for Entrepreneurs.
[00:19:09] Fear and its destructive power.
[00:23:03] Creating a life of joy.
[00:27:34] Mind, body, and spirit wellness.
Grab your MInd, Body and Spirit Wellness guide here.
Check out my journal today. Purchase your own Journey to Joy Journal . 
Book your Find your JOY discovery call here. 
Reach out to me @ moyra@moyragorski.com 
I offer my years of expertise and knowledge to help you find steps to a healthier life. 
Like, share and write a 5 star review on Podbean or Itunes.  
 Instagram as https://www.instagram.com/greengorski/
Buy me a cup of coffee here. https://www.buymeacoffee.com/juggling